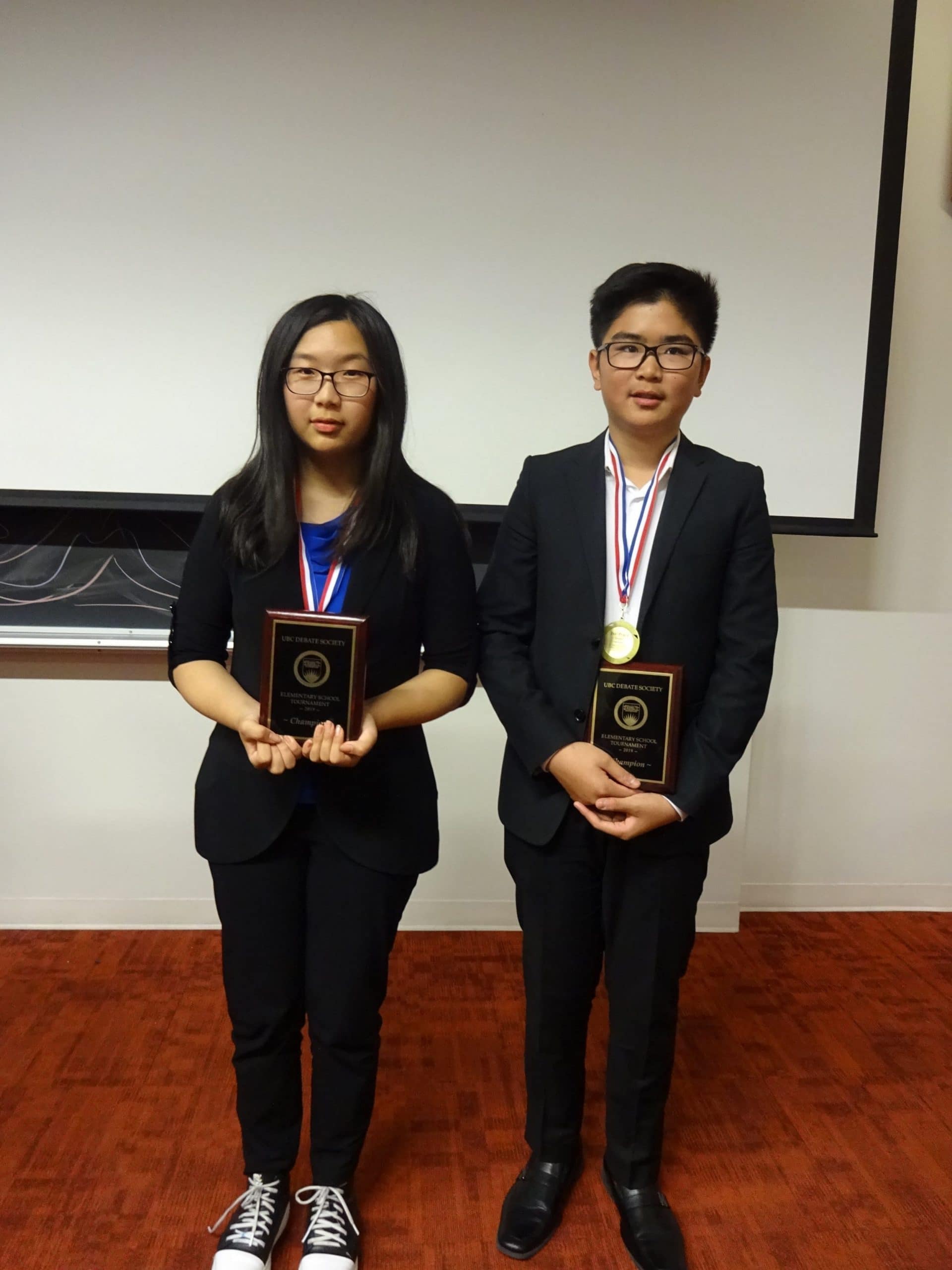 FDT had another successful weekend at the annual UBC Elementary School Tournament which featured debaters from Grade 4 to 7. FDT brought 34 students in total and we are so pleased to announce the amazing results. After breaking to the semi-final round and then making their way to a competitive final, Cynthia Wang and Edward Gao were named the Champions of the 2019 Elementary Tournament. We also want to congratulate Ivy Ye and Amy Ren who were the 6th place team, Cynthia Yu and Athena Yu who were the 7th place team, Vincent Guo and Veronica Guo who were the 9th place team, and Alice Shen and Jolin Yu who placed 10th overall.
Individually our students did outstanding as well. Edward Gao was the 2nd place speaker at the tournament, Cynthia Wang placed 5th, Ivy Ye placed 9th, David Sheng and Athena Yu tied for 10th, and Alice Shen placed 15th overall. Moreover in the novice category Amy Ren was the 3rd place novice speaker while Vincent Guo placed 4th.
We are so happy with the results of all of our students and look forward to their bright futures in debate!
Read More »